Eat Well in Summer Thanks to Luvo
Make the most of your meals to make the most of your summer.
Part of summer is being able to be outside enjoying the gorgeous weather until 9pm, when it slowly gets dark. Dinners outside are a big part of the summer vibe and there's no need to spend an hour Cooking in the kitchen thanks to Luvo. These ready-to-eat bowls are packed with great ingredients and tons of nutrients. Definitely a quicker version of a homemade meal and I'm so into it. Don't get me wrong, I love being in the kitchen, but on these summer nights, I'm all about quick and nutritious so I can enjoy the time with family and friends.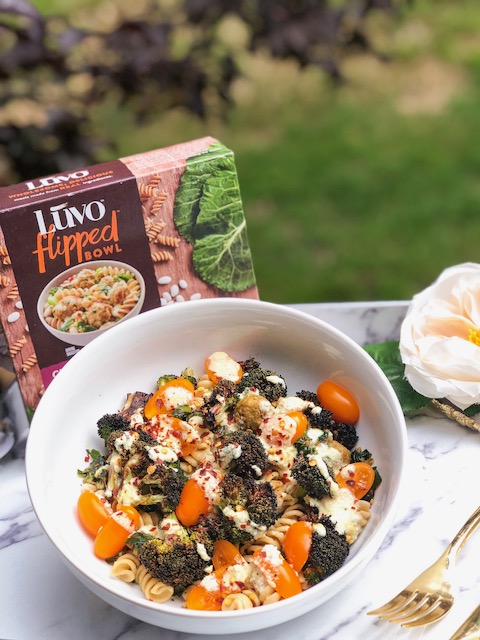 Chicken Meatballs over Whole Wheat Pasta & Veggies in Garlic Wine Sauce
I took this exact Luvo meal, added some air fried broccoli and sliced fresh tomatoes, drizzled a blended mixture of ricotta cheese, lemon juice and nutritional yeast (#moreproteinandnutrients) and sprinkled red pepper flakes on top. This meal, which looks homemade, took me a total of five minutes to make and is packed with nutrients and flavor. No need to waste time in the kitchen on a summer meal- try Luvo, make it your own and still enjoy the warm evening weather! #cheerstothat